*
*

M
K
*
D
M
A
N
S
R
*
U
T
M
*

R
E
F
E
C
T

*
*

M
K
*
D
M
A
N
S
R
*
U
T
M
*

R
E
F
E
C
T

*
*
# iNstaLLatIon daY #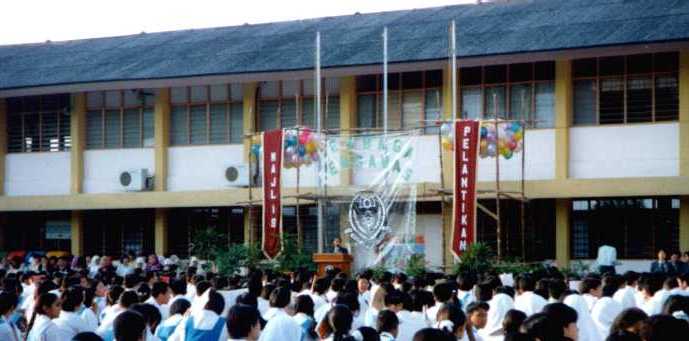 Organizing Committee of the SMKDU Prefects' Installation 1998


Tai Hui Yen
Goh Tor Kit
Tee May Ling
Bu Chun Pok
Eng Fook Mein
Adeline Khoo Suet Ling
Hemy Sorfina
Leow Wey Seng
Shaun Lee Ling Choon
Khor Chee Seong

Organizing Director
Vice Organizing Director
Secretary
Treasurer
Agenda
Refreshments
Cleanliness
Sponsorship
Souvenirs
PA System & Performances

The Agenda
0750 ....The arrival of guests
0755 ....Prayer reading
0800 ....Speech by the Head Prefect 1997, Loong Lee ping
0805 ....Speech by the Headmistress, Pn. Salmah
0810 ....The Opening Ceremony
0820 ....Installation of the Board of 1998
0825 ....Installation of the Prefects of 1998
0845 ....The Prefects' Pledge
0850 ....The guests proceed to the hall
0900 ....Presentation of certificates to the Form 5 Prefects
0915 ....Presentation of the "Best Prefect Award"
0920 ....Speech by the Head Prefect 1998, Goh Tor Kit
0930 ....Performances
1000 ....Presentation of souvenirs
1010 ....The Closing Ceremony
1015 ....Refreshments

Acknowledgements
A very big thank you to those who were involved directly as well as indirectly to make the SMK Damansara Utama Prefects Installation 1998 a big success.

Firstly we would like to thanks our special guest, YB Datuk Fauzi as a representative of the Parents and Teachers Association (PTA) of SMKDU. Many thanks also goes to Pn. Salmah, our headmistress and to all the teachers of SMKDU who supported the prefects and also this ceremony.

We also like to acknowledge our teacher advisor of the prefects board, Pn. Ramlah bt. Hassan who gave endless support and guidance in all means of life.

We, as the Commitee of the Prefects Installation Year 1998 would like to take this opportunity to express our highest gratitude to the Parents and Teachers Association and also to our sponsors who gave us moral and material support.

Lastly, we would like to thank the prefects of SMKDU, parents and also all individuals who helped in any way.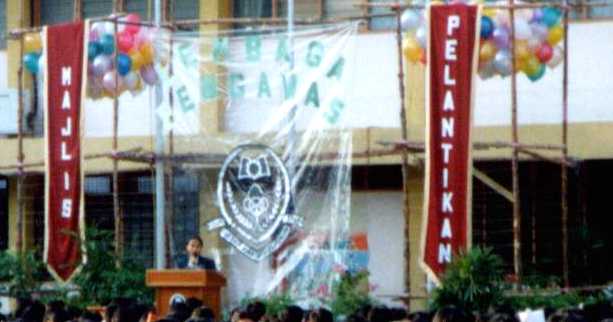 | The Main | What's New | Events | Board of 98/99 | Prefects of 98/99| Form 5 Prefects | Ex Prefects | Ikrar and Song| Photo Gallery| Our Goals | Announcements| Your Say | Articles| Sign the Guestbook| View the Guestbook | Links|


---
The Prefectorial Board of SMK Damansara Utama
Copyrights Reserved ®